HOW TO SHARE A POST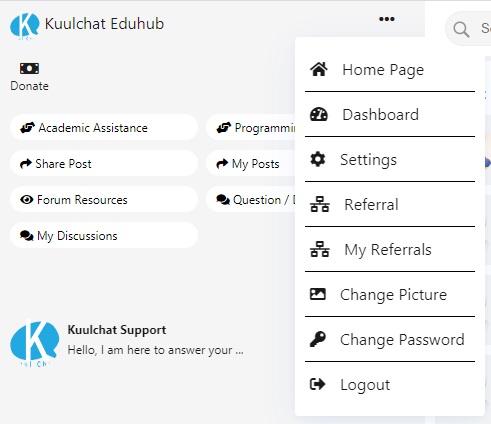 Do you have a joke, a story, article, promote a brand or yourself or any other interesting thing to share?
You can do that on kuulchat. All post shared are public and available to both registered and non-registered members.
Before you can share a post, you will have to create a channel which you will use for all posts. Each account can create only one channel for sharing posts.
To share a post, please follow the steps below :
Create a channel by clicking on Create Post Channel
Give your channel a name
Once created you will see the Share Post menu as shown in the image above
Click on Share Post menu to share your post
Registered members can follow you so they can get notification anytime you share a post.
Happy Sharing!